5 Questions You Should Ask When Shopping for a Storage Unit
Published on
If you're moving to a new home, remodeling your house, or combining households, you might find yourself shopping for a new storage unit. Here are five important questions to ask during your search.
Is It Close and Convenient?
Start by deciding how far from home or work you're willing to go. Most people visit their storage unit at least several times a year. Do you really want to drive half an hour to pick up your kayak or a set of suitcases? Also make sure you can access your unit during evenings, weekends, or whenever your schedule demands.
Is It Climate Controlled?
Have you ever seen storage units that look like a row of warehouses with rollup doors? These are exterior access storage units, which means their contents are exposed to all of the extremes of Toronto weather, not to mention possible flooding from heavy rain. Unless you want your possessions to experience high heat, extreme cold, humidity, and more, look for a facility that offers indoor access units that are climate-controlled.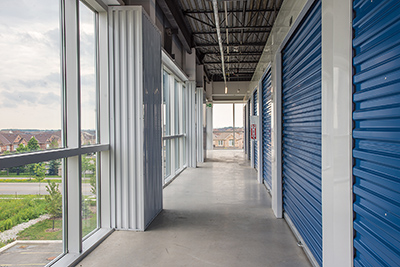 How Secure Is the Facility?
As you visit different storage facilities, look at whether or not they have secure access and whether your items will be safe. Can anyone just drive up to the units, or is there secure, gated access? Are there security cameras throughout the facility? And are the storage unit areas well-lit? You should feel comfortable and safe whenever you visit the location, and you should feel that your possessions are safe, too.
What Will It Really Cost?
Storage companies often advertise specials and online discounts. But what will the unit really cost you in the long run? Find out what the true cost of the unit will be after any specials or discounts expire. There may also be extra charges like a one-time setup fee or a monthly insurance requirement. Something that might seem like a great deal in the first month may turn out to be expensive in the end.
Do You like Your Storage Company?
This may seem like a strange question, but you really are about to enter a long-term relationship with your storage company. Are the employees helpful, and are they able to answer your questions or handle special situations? Is someone there to answer the phone or meet you in the office when you need help? Look for a company that takes care of you along with your storage unit.
At Bluebird Self Storage, we know exactly what our customers want in a storage facility, and we strive to provide for every possible need. Check out our secure, modern facilities conveniently located across the Greater Toronto Area to learn more.