Self Storage Facility Discounts
Explore Bluebird's Affordable Self Storage Discounts
Bluebird Self Storage is passionate about providing our customers with incredible storage units that fit their needs. However, finding the right storage unit is only one aspect of our customers' experience. We also value your dollar! That's why we offer several self storage discounts to our customers.
Our team believes everyone should have access to affordable storage and an incredible customer service experience. Our Bluebird Difference protects and empowers our customers, providing peace of mind that we'll always put you first.
As part of that difference, all of our storage facilities provide the following discounts: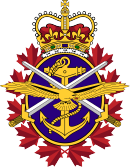 If you fall under one of the above categories, please reach out to your local Bluebird storage facility to learn more! At Bluebird, our services and experience go beyond 'storing your stuff' because, to us, IT'S NOT JUST YOUR STUFF – IT'S YOUR LIFE.™
Ready to experience Bluebird's incredible self-storage units? Rent or Reserve your unit today!