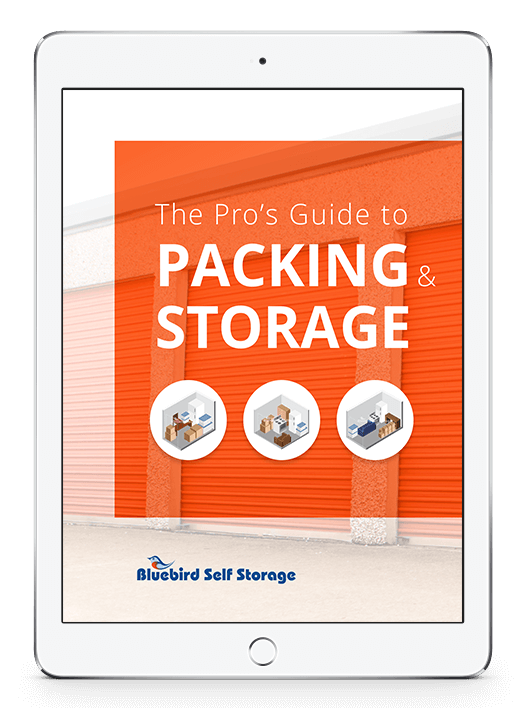 A Pro's Guide to Packing and Storage
It's time to change the way you approach moving.
Whether you're moving across the country, or just trying to declutter your basement, packing and storing all your belongings isn't easy. But, what if we told you there was a simpler way to pack and store all your belongings?
At Bluebird, we have the simple storage and moving solutions you've been waiting for in our free guide – the Pro's Guide to Packing and Storage. Our guide breaks down the best ways to clean and organize your belongings, such as:
How to Pre Pack
How to Clean and Care for Items
Best Packing Practices
How to Store Items in Your Unit
How to Pick the Perfect Unit
We understand that packing and storage can be overwhelming at times, but with our guide by your side, you'll be able to handle all of your complex packing and storage in no time.
Download Your Copy
Fill out the form below to download your copy of The Pro's Guide to Packing & Storage.